Cantonese exclusive social media platform, Arm Wor, launches on iOS App Store and Google Play Store
Cantonese exclusive social media platform, Arm Wor – 啱喎 – 啱喎, created by media tech expert, Zeck Wong (王鈞治), which mainly services Hong Kong users has finally been successfully launched on platforms such as iOS/Google.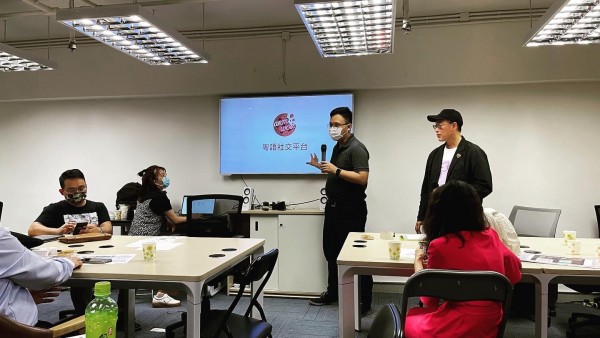 The social media industry in Hong Kong has gone from strength to strength. There were 6.44 million social media users in Hong Kong in January 2021. The number of social media users in Hong Kong increased by 110 thousand (+1.7%) between 2020 and 2021, which is equivalent to 85.6% of the total population in January 2021. Leveraging on this, Arm Wor – 啱喎 was created to cater to the social media needs of Hong Kongers.
Speaking about the platform, Zeck Wong said: "This is a product of a great era. We pay more attention to the privacy between users and strive to maximize account control rights for users. Hong Kong is a very complicated social environment. Therefore, in this era, we have to do different things."
Compared with other social platforms, Arm Wor – 啱喎 focuses on user privacy, as well as absolute commitment to the development of similar areas, such as a communication system with P2P functions, at the expense of real-time but in exchange for a high degree of security.
"Therefore, driven by the security, we have developed tools that are closely related to merchants, such as scanning the CODE ordering system, or establishing the OMO mall. It's not just a social platform, but also a utility program that will go deep into the private sector!" Zeck Wong said.
The Arm Wor – 啱喎 App is currently available on both PlayStore and AppStore for Android and iPhone users. The platform, especially the app, has attracted rave reviews from citizens of Hong Kong. According to a user, Wing Chan: "This app is the best I've come across in recent times. I love the ease of use, the simple user interface, and its interactive features. I'll totally recommend to family and friends".
Media Contact

Company Name: Axiox Media Technology Limited

Contact Person: Zeck Wong

Email: Send Email

Phone: +852 5420 7033

Country: HongKong

Website: armwor.com